How to select a plan on Bob Go
To select a plan on Bob Go before your trial has expired, navigate to accounts in the left navigation menu and click to manage subscription. Select the desired plan from the modal. If a paid plan is selected, an invoice will be generated for immediate payment to activate the chosen plan.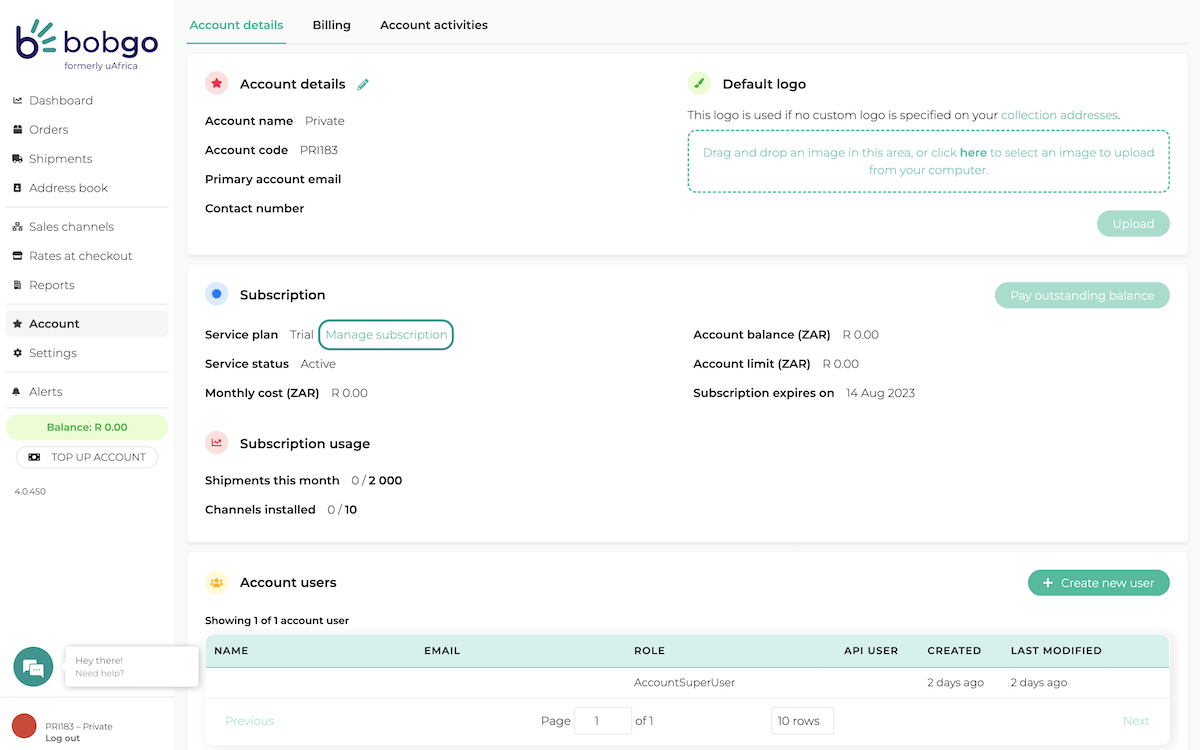 Not sure what plan to choose? Let us help you decide!