Our commitment
to the planet
Our commitment
to the planet
Save more than just money
It can be hard to grow your online business and tread lightly on the Earth at the same time. After all, you want to make sure that every item you ship to a customer is packaged properly so that it arrives in perfect condition.
Thanks to our partnership with sustainable packaging specialists Enveloop, you can reduce the impact of your shipping – and still keep your buyers happy. We've partnered with Enveloop to give you a 10% discount on flyer bags when you order from the Detpak website. Just use promo code BOBGO when you check out.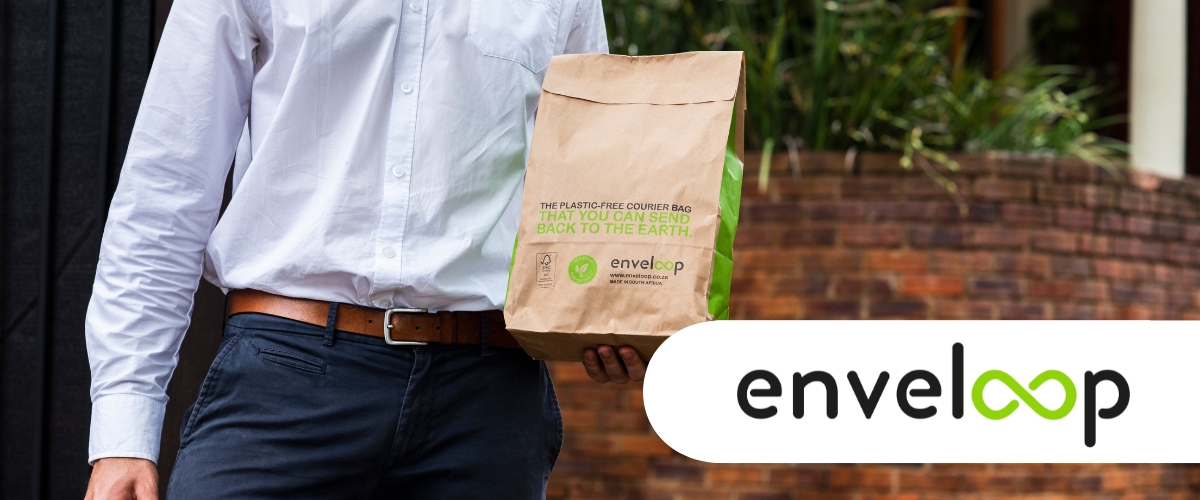 Introducing Enveloop flyer bags
Sustainable flyer bags have already proven to be a great hit with Bob Go merchants, and now we're making it easier than ever for you to go green. As well as their popular large and medium sizes, Enveloop will soon be launching a smaller flyer bag that's ideal for shipping items like jewellery or collectables.
Better still, Enveloop have now made their flyer bags home compostable & biodegradable so they are the perfect alternative to the plastic packaging you might be currently using.
It's a shipping solution that won't cost the Earth. Order 100 large flyer bags for just R520.00 (that's only R5.20 each) or 100 medium bags for R450 (just R4.50 each), and use promo code BOBGO at checkout for your 10% discount.
Still not completely convinced? Order your free sample pack of Enveloop flyer bags today and join the sustainable shipping revolution
For every Bob Go merchant that switches to Enveloop or starts using other eco-friendly solutions like sticker printers, we'll plant a tree in collaboration with reforestation NGO Tree-Nation.
Make the switch. Make a real change. Save the planet.
The 14-day free trial provides an excellent way to try out the system before you commit to it.