Setting up Ecwid as a channel
Navigate to sales channels in the left navigation pane and add a new Ecwid channel. Click on install app to sign into your Ecwid account. You will be redirected to Bob Go after successful authentication.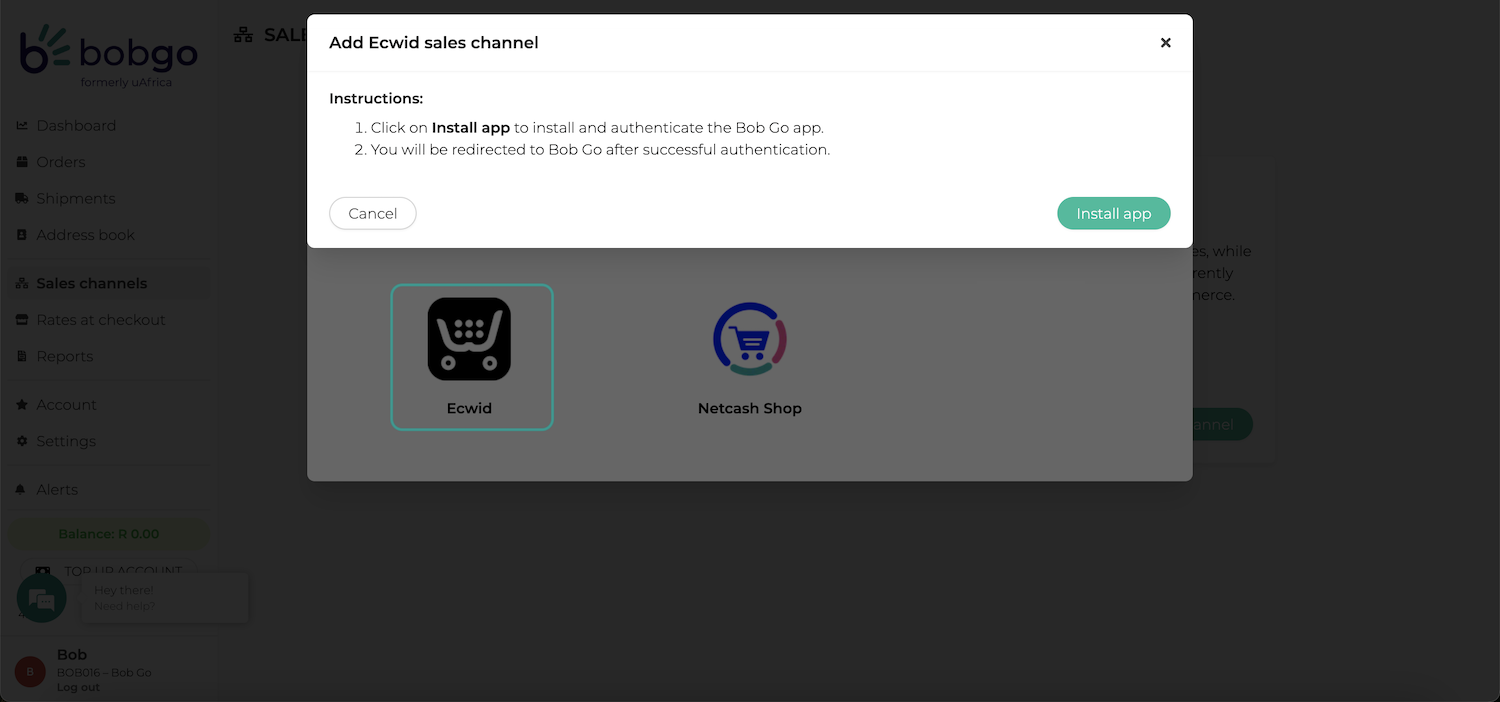 Things to note:
Rates at checkout are supported and enabled by default when the app is installed. However, it must still be enabled on Bob Go. 
Order editing is not supported and edits will not be communicated back to Bob Go.
Tracking on Bob Go will be affected if the AfterShip app is used.
Merchants are encouraged to check the settings for product weights and metrics.