Integrating Shopstar as a channel
By leveraging Bob Go's open API, Shopstar has successfully developed an integration that seamlessly operates within the same framework as the other pre-built integrations.
To integrate a Shopstar store with Bob Go, navigate to settings in the left navigation pane. Generate an API key in the sub-menu API keys. Copy this key and paste into the Shopstar platform by searching for Bob Go in the left navigation menu item integrations and click to connect.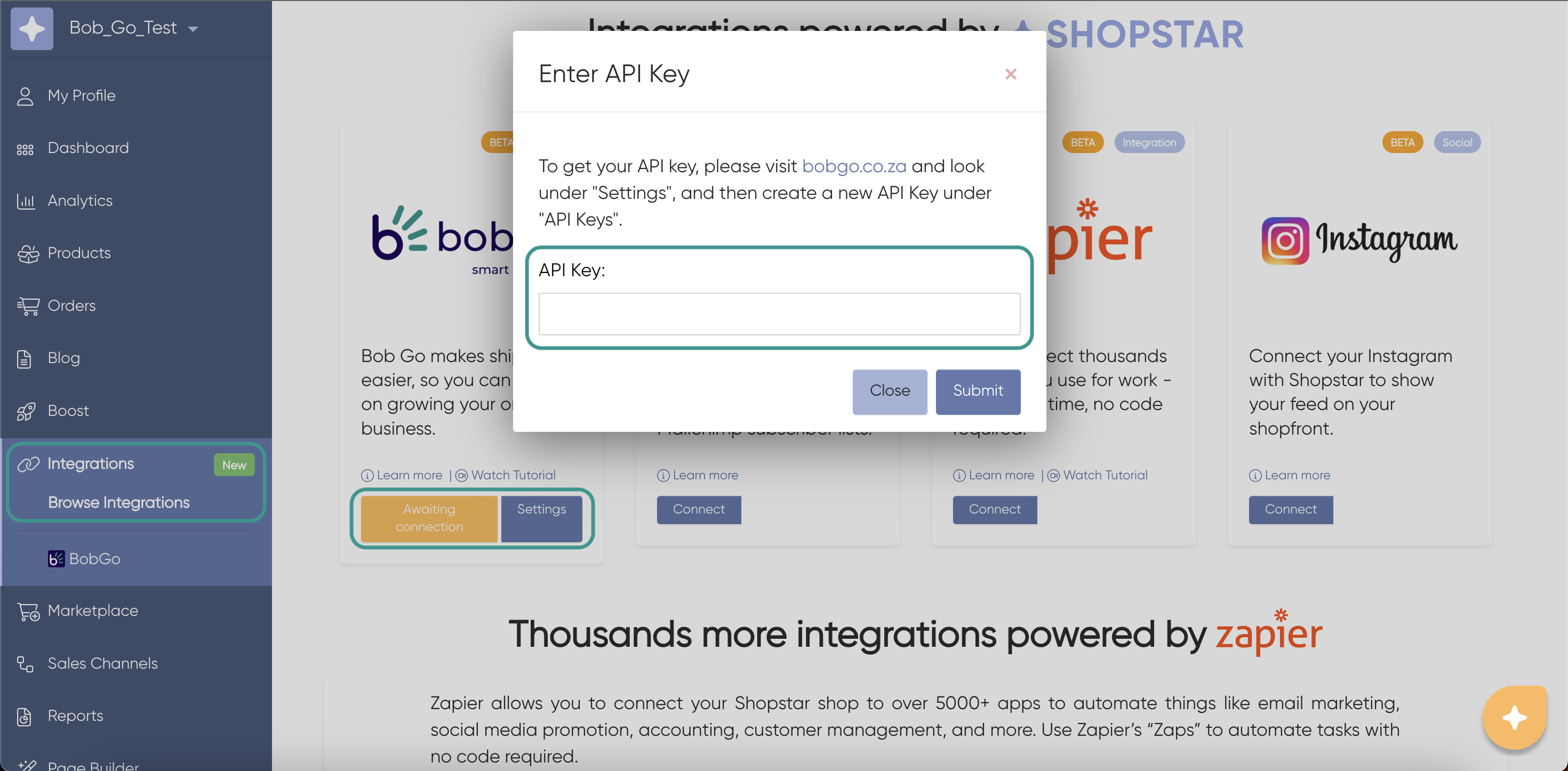 Set up Bob Go integration preferences by navigating to settings, then shipping and collections and selecting Bob Go. Make sure all Shopstar products have their weight and dimensions set. This integration allows for the smooth synchronisation of orders and shipping information, reducing shipment duplication and human error.