What is a manifest? It is a document listing all of the shipping labels of the parcels that need to be collected by a specific courier on a specific day. Downloading and using a manifest means that the driver who is doing the collection will only need to sign one document, rather than each shipping label for each parcel. You can then keep the signed manifest as proof of collection.
Navigate to shipments in the left navigation pane and start selecting the shipments that you would like to include in your manifest. Select "Bulks actions" and generate the manifest(s). You will receive confirmation of how many shipments will be added to the manifest or if there are any faulty shipments. Your manifest can then be found under manifests and downloaded from there.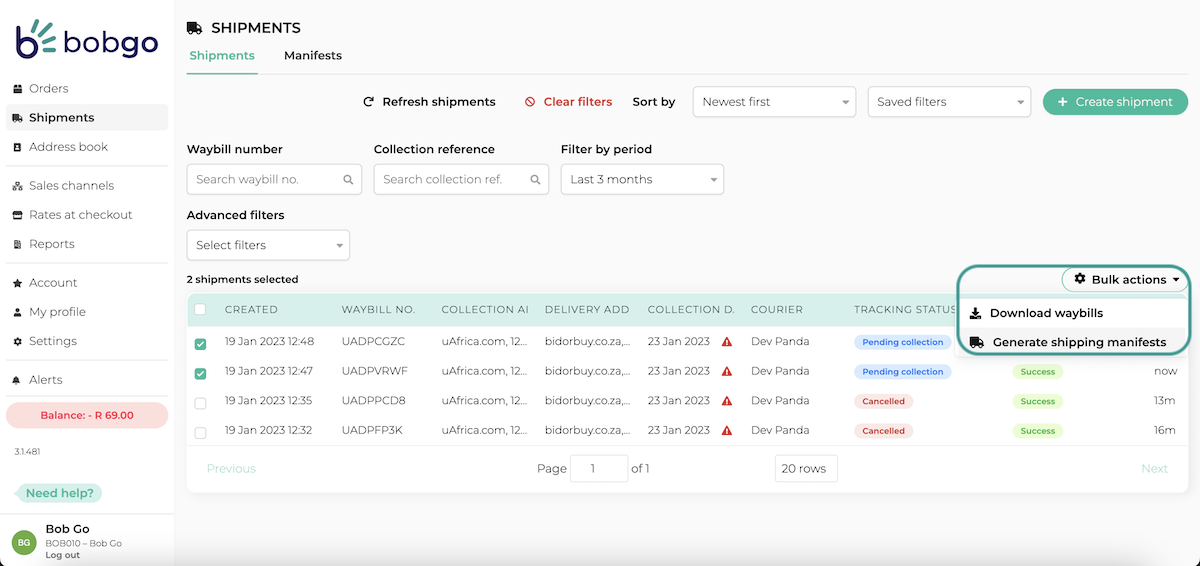 Please note that you can only allocate a waybill to one manifest. Manifests will also only be generated for one courier at a time. A second manifest will need to be created for another courier.