Tracking notifications refers to updates and details about the status and progress of customer's shipments and typically includes the tracking number, order information, and courier details. Tracking notifications are crucial for customers as it allows them to monitor the whereabouts of their package and anticipate its arrival.
This feature allows you to customise and enhance a customer's buying experience. Set-up, edit and personalise the emails that are sent to customers as their parcel goes through the delivery process.
Setting up notification emails is easier than ever with V2, and provides a better overall customer experience with the design and functionality. Bob Go merchants with customised tracking notifications have the option to switch over from V1 to V2 with the click of a button. It is important to note that this action cannot be reversed.
Setting up and editing tracking notifications
To set up or edit notification emails, navigate to settings in the left navigation panel and select notifications in the top menu. Use the pencil icon to edit the template and customise the email. Once the required changes have been made, send a test email or save the template.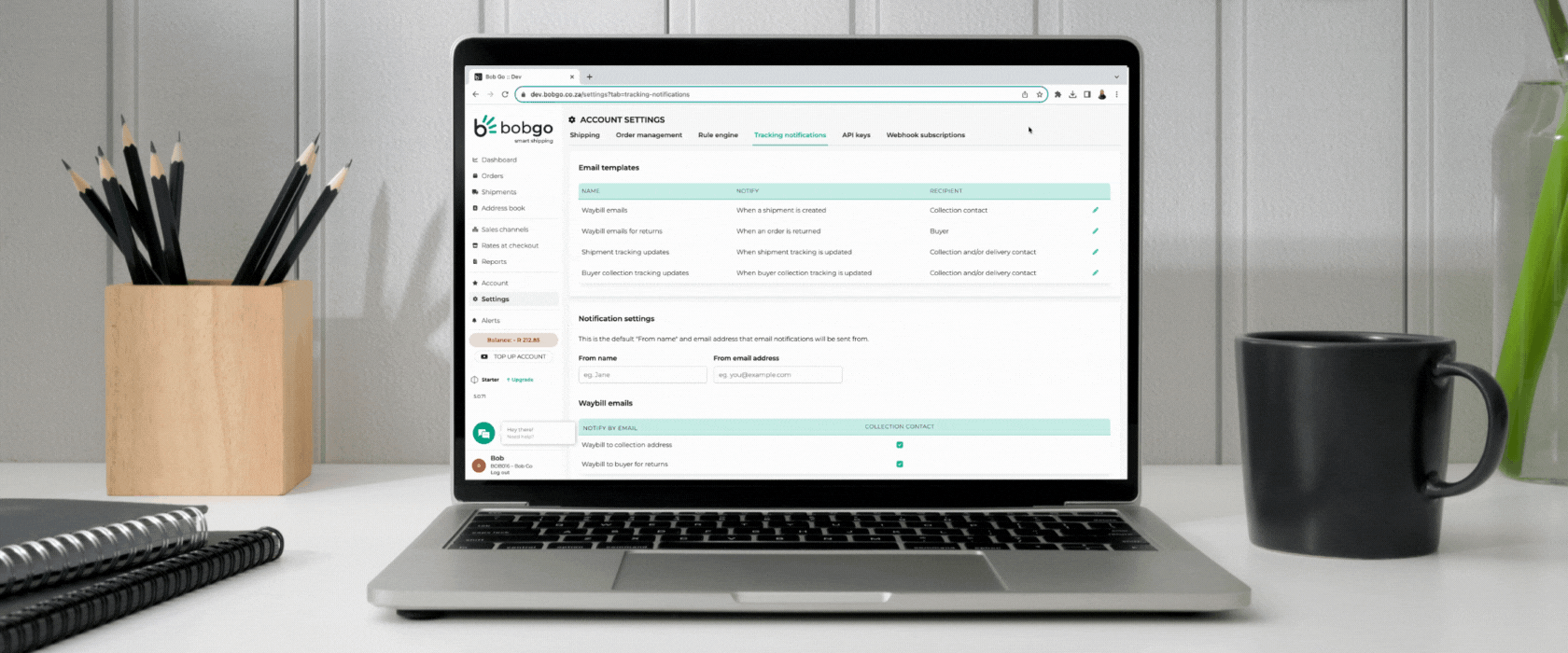 It is very important to set the default "From name" and email address that email notifications will be sent from. You are also able to specify who receives the email notifications and at what point during the fulfillment process. Simply tick or untick the boxes to completely customise when the delivery or collection contact receives these emails.