Do you struggle to build trust and social proof with your potential customers? Nextsale may be able to help you convert visitors to customers with on-page notifications.
Although online shopping is growing, the majority of people in sub-Saharan Africa do not trust e-commerce yet, the GeoPoll survey released showed. (supermarket.co.za)
Getting people to trust in your online store is one of the biggest challenges to overcome when starting your business, because trusting customers are buying customers. Thankfully there are easy ways to do this…
What is Nextsale?
Nextsale is a Growth Management Platform that helps marketers to build reliable trust by providing conversion optimization tools. This will add social proof and exit-intent popups to turn visitors into customers.
Nextsale has numerous popups, notifications and technologies that can help you increase conversion rates. These include social proof popups, promo popups to retain visitors at the time when they want to leave your page, top bar notifications and different promotional popups to prevent visitors from abandonment.
The aim of Nextsale is to provide a good experience for your visitors and improve acquisitions and conversions. It encourages traffic and new customers by showing previous customer satisfaction. At the same time, you can also increase your sales!
But how much does it cost?
It's no secret that trust is one of the biggest obstacles in eCommerce in South Africa. However, NextSale wants to help and have slashed their pricing plans for the South African eCommerce industry.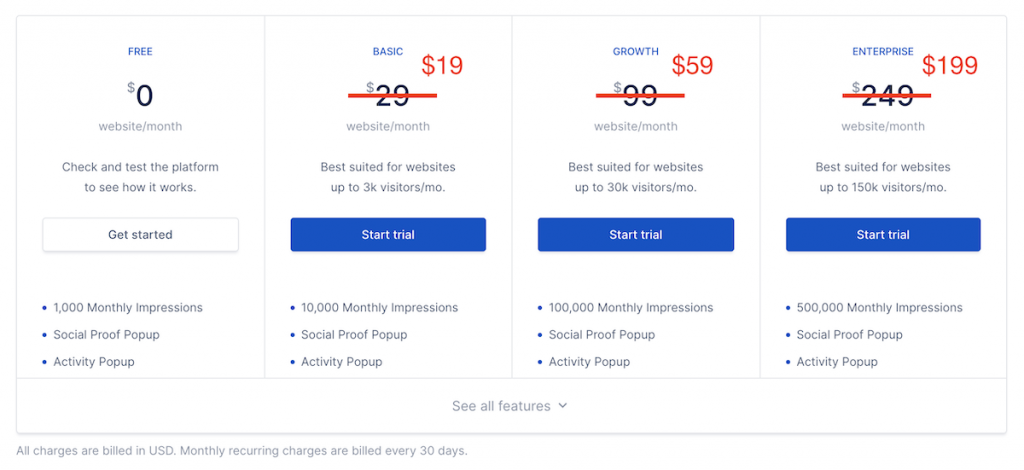 And how do I get started?
STEP 1:
Sign up at nextsale.io (use the quick sign up with your Shopify store name).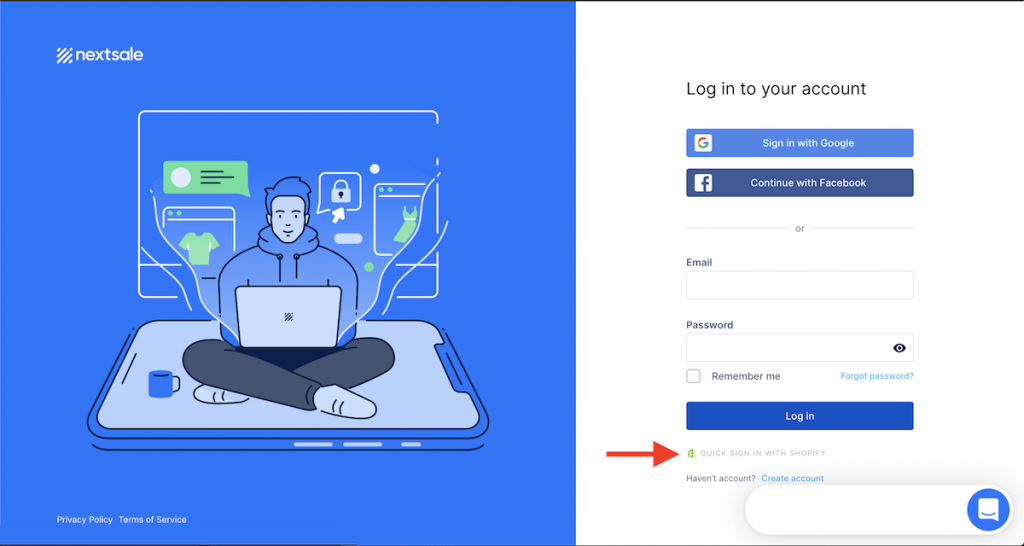 STEP 2:
Create campaigns to see how it works and in order to increase sales.
*Nextsale are helping merchants by providing free assessment and consultation on how to raise the e-commerce business by implementing our tools. Here they can book a free demo: https://calendly.com/orkhanh/30min
STEP 3:
Go to the billing page and implement the code for your required plan at the bottom of the screen using the button: "I have promo code".
Use these promo codes to activate your plan:
Basic Plan: UAFRICA-BASIC ($19 USD/mo for 10k impressions/mo)
Growth Plan: UAFRICA-GROWTH ($59 USD/mo for 100k impressions/mo)
Enterprise Plan: UAFRICA-ENTERPRISE ($199 USD/mo for 500k impressions/mo)
As the offers are custom and include discounts, there is no trial for such cases, considering that there is a free plan (1000 impressions/mo) to test the tools and see how it works.
See it in action!